Specialized Pharma Solutions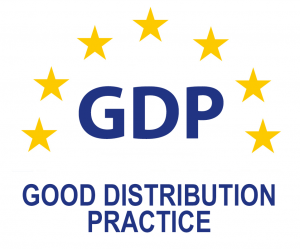 Good Distribution Practice certified.
Cold Chain Experts.
Transportation to every remote corner of the globe
German Quality, Niche products, clinical trials
Our objective is to provide the missing link between the pharmaceutical industry and end-users worldwide. Operating as a pharmaceutical wholesaler to trade companies, medical wholesalers, hospitals and hospital pharmacies.
We are specialised in sourcing and providing niche products and hard-to-find medications in the field of oncological, immunological and orphan diseases.
Based in Hamburg, Germany
With vast expertise and a substantial record of experience on the pharmaceutical sector, our staff is operating in accordance to GDP (Good Distribution Practice) regulations and demanding german quality standards. Through multiple standard procedures and elaborated examinations we are in the position to guarantee the supply of branded German or European medications while excluding the eventuality of counterfeit products from the supply chain.
We entertain cooperations with all the leading globally operating courier services as well as with several worldwide freight forwarders based in Germany thus facilitating our aim to reach every important international destination within short notice. All our partners are also operating on GdP guidelines as a matter of course.